Barn Dance/ Ceilidh
A Barn Dance/Ceilidh band known for their lively playing style which has more swing than that of the average barn dance band. The band performs songs and tunes between dances to keep the entertainment going.
The band usually performs as a four piece unit, but can also work as a 5 piece band. The emphasis is firmly on fun rather than straightlaced barn dancing.
The tracks featured here were recorded at a live ceilidh, so are not of studio quality. However, we hope they give an idea of the style and quality of the band.
Please ask for band code door
No flash player!
It appears that you don't have flash player installed. Click here to go to Macromedia download page.
-Alternatively, to receive demo tracks for this band please email us.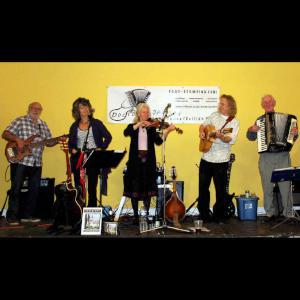 Spotlight Entertainments band roster
www.spotlightentertainments.com - 01825 713213 - info@spotlight-ents.biz