Piano Vocalist
This talented young pianist/vocalist performs a repertoire ranging from the jazz standards covered by artistes such as Frank Sinatra and Nat King Cole, to pop classics by the likes of Stevie Wonder, Billy Joel, The Beatles and Barry Manilow. His inimitable playing style and soulful voice comfortably cover this wide repertoire and make him and ideal choice for your drinks party, wedding reception, corporate event or awards ceremony.
Please ask for act code olsh
No flash player!
It appears that you don't have flash player installed. Click here to go to Macromedia download page.
-Alternatively, to receive demo tracks for this band please email us.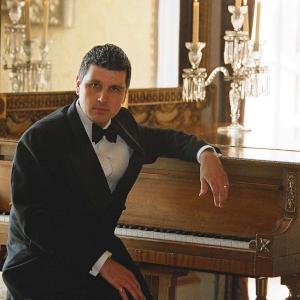 Spotlight Entertainments music roster
Spotlight Entertainments - www.spotlightentertainments.com - 01825 713213 - info@spotlight-ents.biz