Versatile Jazz Band

A traditional jazz band with an extremely flexible lineup which ranges from trad trio/quartet to a larger band incorporating piano and/or vocals. Suitable for a very wide range of functions from outdoor events to dinner dances.
Please listen to all the tracks on the right to get an idea of the options available from this band.
Please ask for act code magr
No flash player!
It appears that you don't have flash player installed. Click here to go to Macromedia download page.
-Alternatively, to receive demo tracks for this band please email us.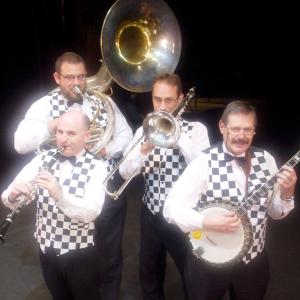 Spotlight Entertainments music roster
Spotlight Entertainments - www.spotlightentertainments.com - 01825 713213 - info@spotlight-ents.biz