Cool Jazz Trio
The trio is comprised of three full time professional musicians with experience of playing in theatres, concerts and at a wide range of private and corporate events. The playing style is very much based on the great Oscar Peterson- a style popular with a wide range of ages.
In addition to jazz standards, the band also plays a repertoire of instrumental pop and rock tunes, in a style similar to that of Jamie Cullum. All arrangements are upbeat and energetic, with a blues note.
Please ask for act code loja
No flash player!
It appears that you don't have flash player installed. Click here to go to Macromedia download page.
-Alternatively, to receive demo tracks for this band please email us.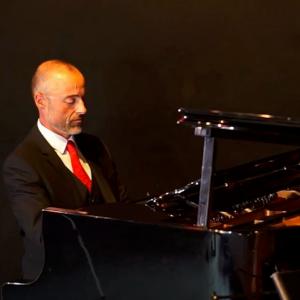 Spotlight Entertainments music roster
A selection from the band's repertoire:
Popular
Get Lucky (Daft Punk)
We Found Love (Rihanna)
Make You Feel My Love – Adele (Bob Dylan)
Only Girl in The World – Rihanna
DJ Got Us Fallingin Love – Usher
Someone Like You – Kings of Leon
Chasing Cars – Snow Patrol
Price Tag – Jesse J
Use Somebody – Kings of Leon
Here There & Everywhere (Beatles)
Imagine (Lennon)
What's Going On (Marvin Gaye)
Layla (Eric Clapton)
Billy Jean – Michael Jackson
My Girl – The Temptations
Rehab – Amy Winehouse
Fragile – Sting
All in Love is Fair – Stevie Wonder
…..and many more………..

Standards:

Summertime (Bill Evans or Oscar Peterson version)
Misty (Samba)
Someone To Watch Over Me
A Nightingale Sang in Berkley Square
Sophisticated Lady
Fly Me to The Moon
Come Fly With Me
Lady is a Tramp
Have You Met Miss Jones
Mack The Knife
What a Wonderful world
Body and Soul
Our Love is Here to stay
Georgia
As Time Goes by
Autumn in New York
Autumn leaves
Bewitched
Blame it on My Youth
Blue Moon
Night Train (Oscar Peterson)
Chicago (Oscar Peterson)
…..and many, many more………
Spotlight Entertainments - www.spotlightentertainments.com - 01825 713213 - info@spotlight-ents.biz