Saxophone led quartet

This former member of the Humphrey Lyttelton Band, described by "Humph" as "a great star" and "a brilliantly inventive player" is available here in quartet format with piano, bass and drums.
Her melliflous tenor sax tones are suitable for drinks receptions, dinners, jazz clubs and a wide range of evening functions.
Please ask for act code jofq
No flash player!
It appears that you don't have flash player installed. Click here to go to Macromedia download page.
-Alternatively, to receive demo tracks for this band please email us.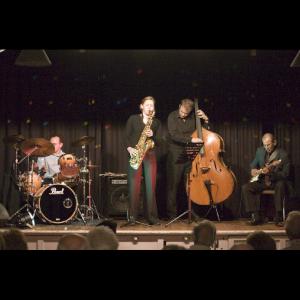 Spotlight Entertainments music roster
Spotlight Entertainments - www.spotlightentertainments.com - 01825 713213 - info@spotlight-ents.biz