Jazz and Latin duo
This unique duo performs a sophisticated mix of Jazz Standards and Latin favourites, sung in both English and Spanish.
These two outstanding singers combine their voices in superb harmonies, adding brilliant but sympathetic accompaniment on the acoustic guitar. This creates a perfect balance of harmony and melody.
Please ask for act code jatw
No flash player!
It appears that you don't have flash player installed. Click here to go to Macromedia download page.
-Alternatively, to receive demo tracks for this band please email us.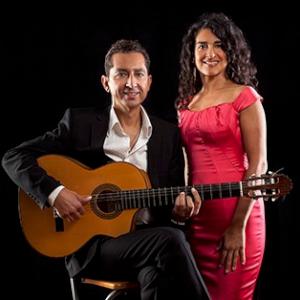 Spotlight Entertainments music roster
Spotlight Entertainments - www.spotlightentertainments.com - 01825 713213 - info@spotlight-ents.biz