Brazilian Jazz band
This four piece band plays music from turn-of-the-century Brazil, blending ragtime, samba rhythms and Portugese music in a lively and accessible sound.
The band is ideal for summer parties, weddig receptions, corporate functions and Latin theme events.
Please ask for act code chba
No flash player!
It appears that you don't have flash player installed. Click here to go to Macromedia download page.
-Alternatively, to receive demo tracks for this band please email us.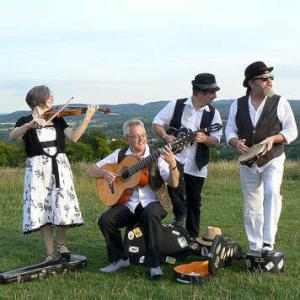 Spotlight Entertainments music roster
Spotlight Entertainments - www.spotlightentertainments.com - 01825 713213 - info@spotlight-ents.biz